Getting a new car loan could mean the difference between driving around in a reliable car or driving around in an old, beat up, clunker that could leave you stuck on the side of the road. At Joseph Sage Auto Sales we try and take some of the stress away by making it easy to apply for a used car loan. You don't have to jump through all the hoops and go through all the red tape some other dealers make you go through. The Joseph Sage Auto finance department makes getting the car of your dreams just a bit easier and that can mean a huge difference for you.
The finance department wants nothing more than to see you behind the wheel of your dream car. We do whatever we can to make sure you get the financing you need at a rate you can afford. The Joseph Sage Auto financing department is here to answer all your questions and guide you through getting a great new car loan.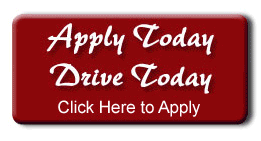 Guaranteed Credit Approval Rochester, NY
FAQ
​
Where is Joseph Sage located?
We are located at 1700 Ridge Rd East in Rochester, NY.

Do I need a co signer?
If you have your required down payment and your required proof of income we can probably get. You approved without a co signer.

How much of a down payment do I need?
Joseph Sage can get you approved with a down payment starting at around 10% of the price of the car and your trade in can be used for or towards your down payment.

What are the payments per month?
We have many payment options of bi weekly or monthly. The payments will depend on the price of the vehicle and depend on your down payment.

Do the cars have a warranty?
All our cars are New York State inspected and come with a full NYS Lemon Law Warranty. Joseph Sage also offers the purchase of extended warranties up to 4 years.

Will this loan improve my credit?
Yes, but only if you pay on time. Many of our finance companies report to the credit agencies. This will improve your credit if paid on time.
#1 - Low down payments
​
#2 - Easy bi weekly or monthly payment plan
​
#3 - Get Approved Right Away...regardless of... BadCredit...Repos...Judgements... or Bankruptcies.